Novation Peak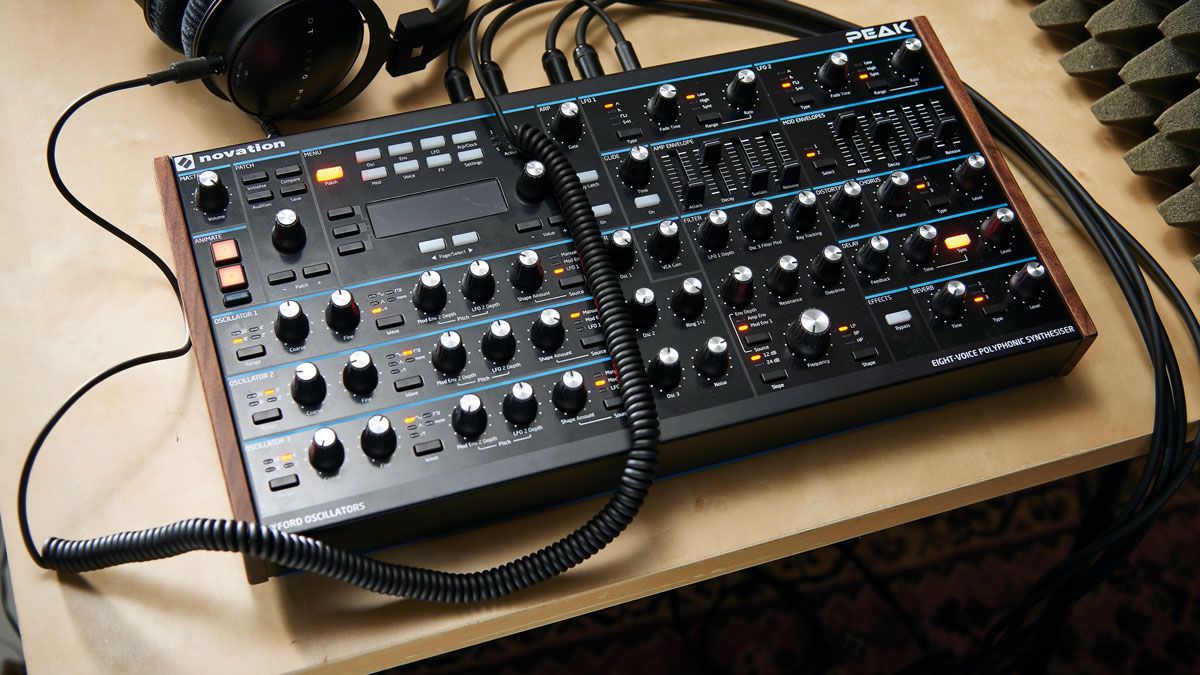 Following on from the keyboard version came the very popular rackmount, with preset storage and the same fat analogue sound. It feels crazy that it took Novation 20 years to come up with the follow-up Bass Station 2, but during that time it brought many other great digital synths to the table too, including the popular and versatile Nova series instruments.
What we haven't seen until now is Novation building on both its digital and analogue heritage, and so today we welcome its new hybrid flagship synth, Peak.
Designed in consultation with Chris Hugget (Chris designed the legendary OSCar and collaborated on several other Novation synths), Peak is Novation's current flagship synth – and also its most expensive at £1,249.
Currently in desktop form only, Peak certainly feels like a high-end product with its super-tight rubberised knobs, good-quality faders (though there is some wobble), reassuringly clicky buttons, weighty metal case with wooden sides, and clear, easy to read OLED screen with adjustable brightness.