mobo, continue
Right, finally all resistors and caps done. Now the fun can start ! 😉 Got some more pics …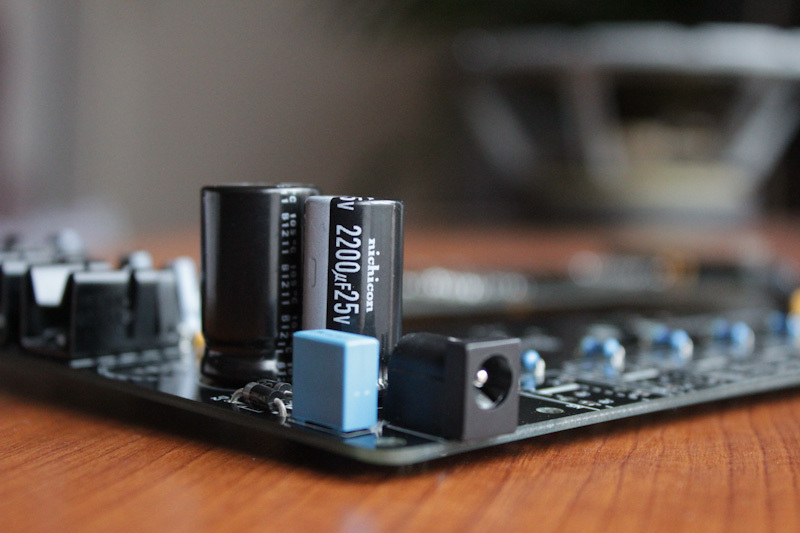 You need a 9V AC power supply, 600mA at least. I got a 1000mA to be sure.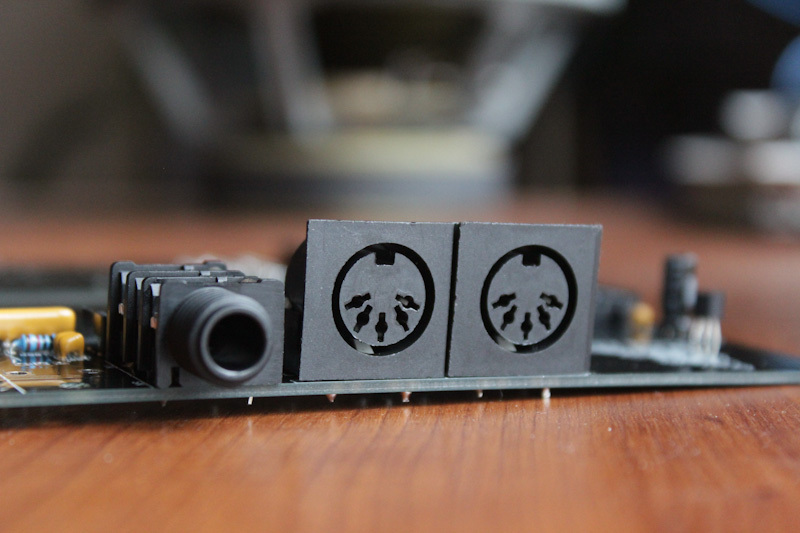 The midi connectors I got are so tight I really have to make sure not to damage the synth while connecting cables.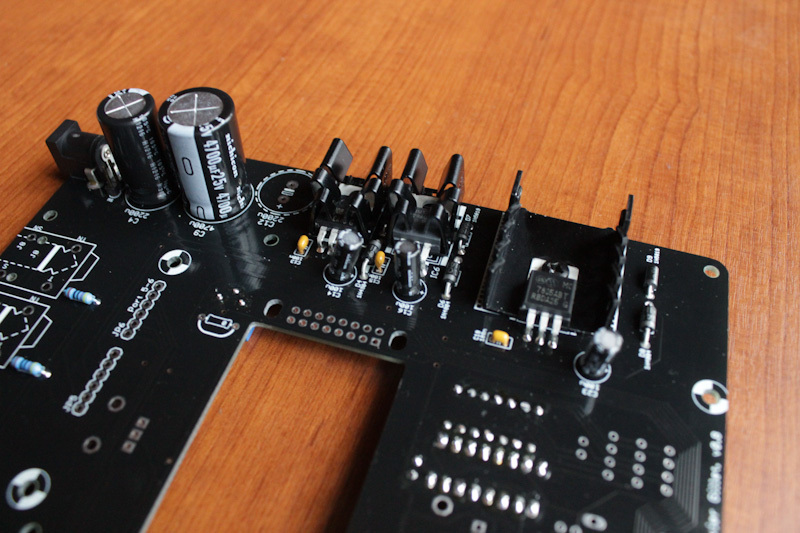 Those two smaller heatsinks are clip-on types – so although they don't require it – I fixed them into position with some nuts and bolts. Because they were a bit loose and sitting a bit too close to the diodes imo.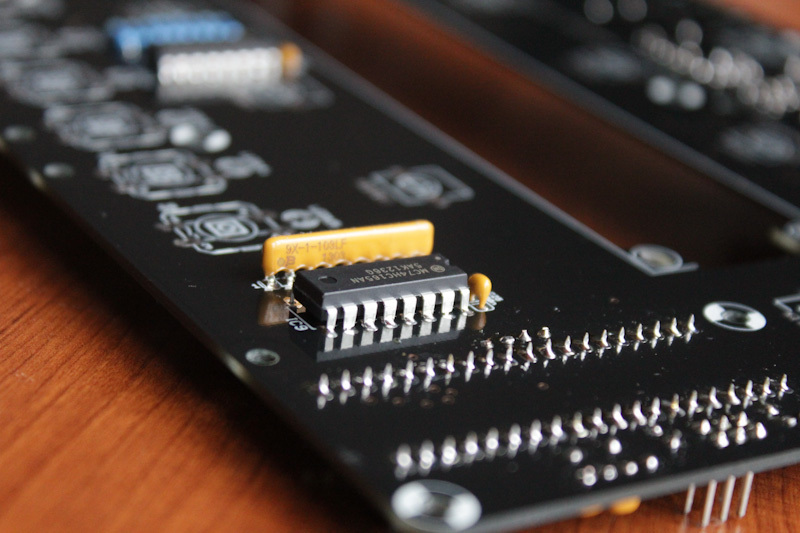 shift register for the 8 buttons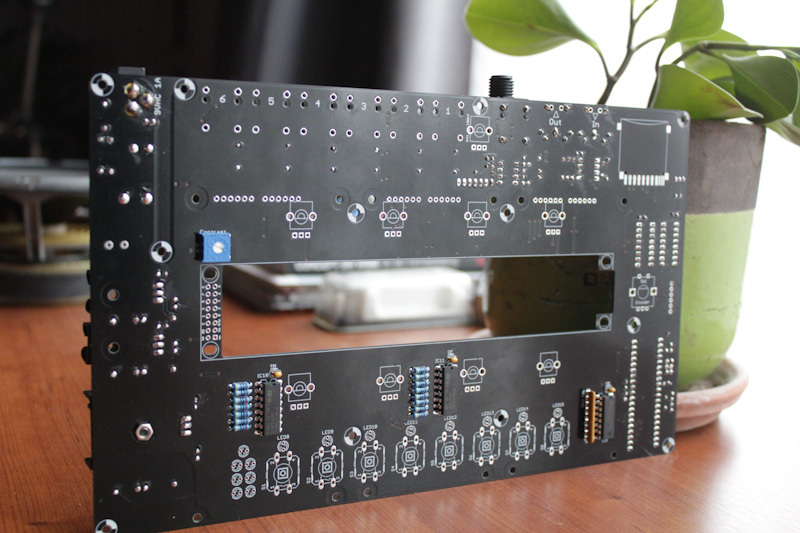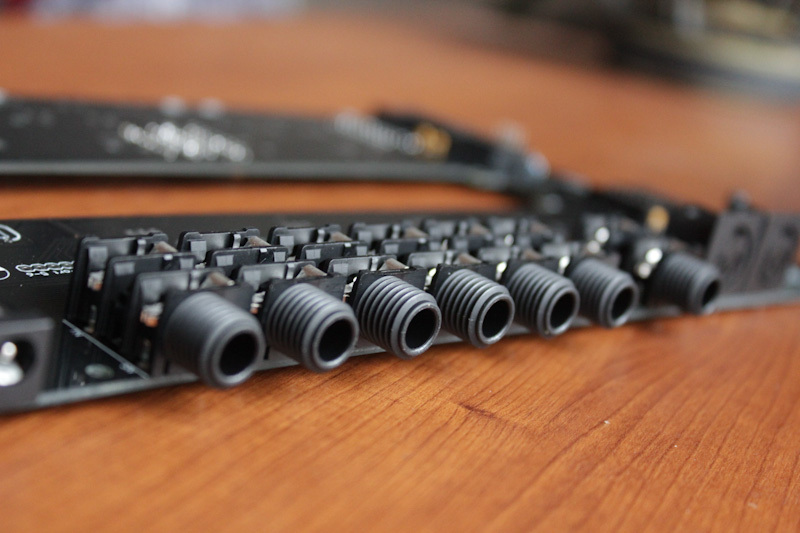 6 part multitimbral with separate output jacks + one mixed signal jack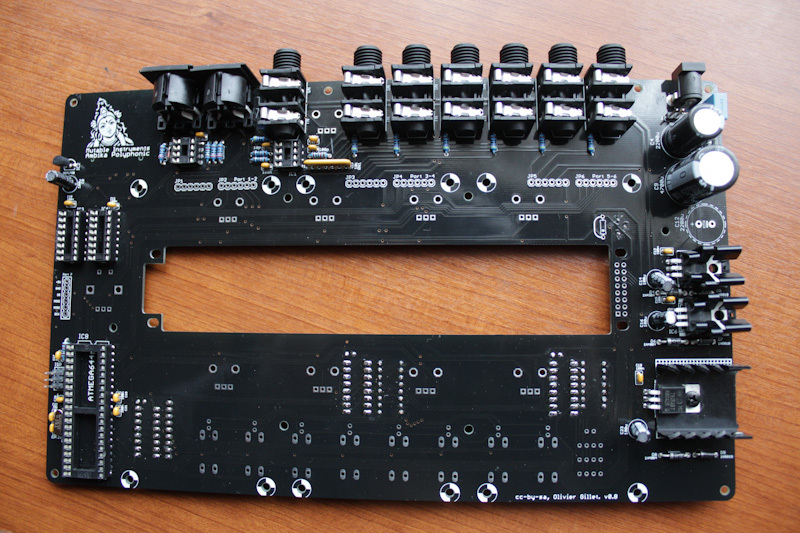 All parts are pretty good quality I found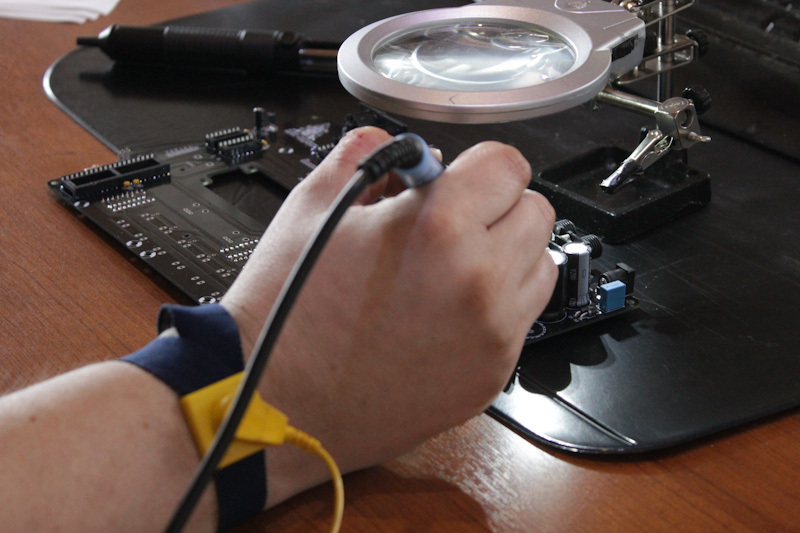 All this soldering is so exciting, I need to constantly monitor my blood pressure as you can see here … 😉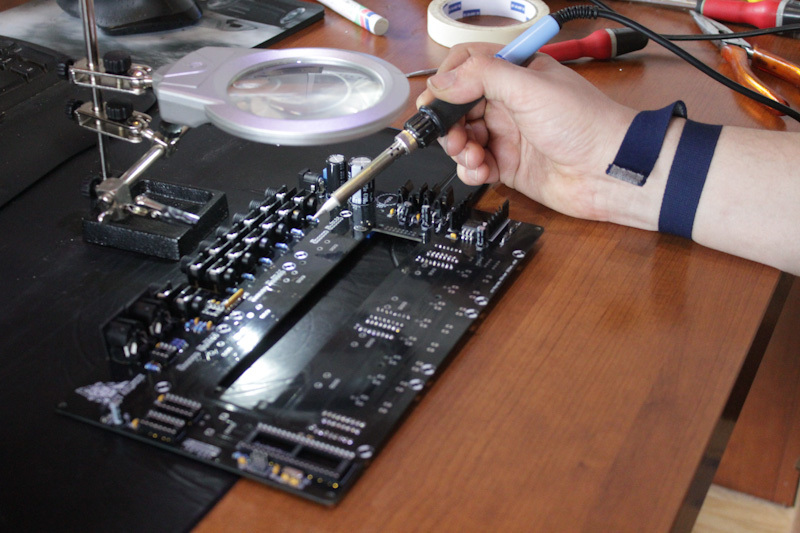 The motherboard is not that hard to solder as it turned out. And a lot more fun, after doing six voice cards I can tell you !